What Makes Laparoscopy Important In Infertility
Infertility is so widespread as one in seven couples tends to have fertility-related problems. Though infertility is pretty common and yet people fail to treat or consider it a medical condition. Well, actually not only medical but also physical, psychological, and financial stress come in hand with infertility. It has been decades since IVF (In Vitro Fertilization) was introduced and still arguments for performing laparoscopy stand.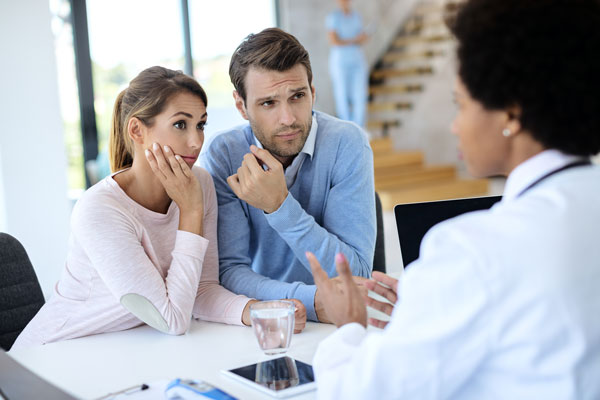 Surgery is a medical procedure conducted for deep health problems. Laparoscopic surgery is a surgical method that addresses health issues, in a faster and less painful way, in the abdomen and pelvic region. Laparoscopy for infertility is usually performed in cases where other fertility tests have not resulted in a conclusive diagnosis which is why laparoscopy is often performed on women with unexplained infertility
Laparoscopy is a surgical procedure that helps a fertility doctor to see inside the abdominal cavity of the patient, that is, it allows the doctor to evaluate the structure of the reproductive system, including ovaries, fallopian tubes, and uterus. Laparoscopy can be helpful when a woman has unexplained fertility, tubal disease, ovarian cysts, or fibroids i.e. after all the other diagnostic tests were normal, but a woman still can't conceive. Laparoscopy also allows for the biopsy of suspected cysts that might delay fertility.
Though there are risk factors recent research suggests that laparoscopy is useful in achieving a correct diagnosis.
In Kokoori Laparoscopic and IVF clinics, through laparoscopy, by looking at the reproductive organs, doctors might be able to figure out what is preventing conception or to the least, what might be the undetectable reason to not be fertile.
Laparoscopic Surgery
Laparoscopic surgery uses the help of a laparoscope, a thin rod with a camera attached, to visualize the abdominal and pelvic cavities through tiny keyhole incisions. Kokoori Laparoscopic and IVF clinic assures fast recovery and better patient outcomes and is also safe if you proceed in conducting the surgery from the clinic.
In comparison to open surgeries kay hole /laparoscopic surgeries have many advantages.
A laparoscopy involves
Less invasive access
Smaller & thinner scars
Fewer infection risks
Easier recovery
Comparatively less wound pain during healing
Less pain medication recovery
Less blood loss
Possibility to find remedy during the surgery
Shorten hospital stay
Mainly, if the doctor cannot point out the cause of infertility even after conducting several tests then we, Kokoori Laparoscopic and IVF clinic, prefer laparoscopic surgery. Hence laparoscopy is conducted mainly for otherwise undetectable causes of infertility. Through this diagnosis, the ailment of infertility might be possible. Laparoscopy ensures less risk compared to other open surgeries for infertility as this allows a Kokoori surgeon access inside of the abdomen without making large incisions in the skin.